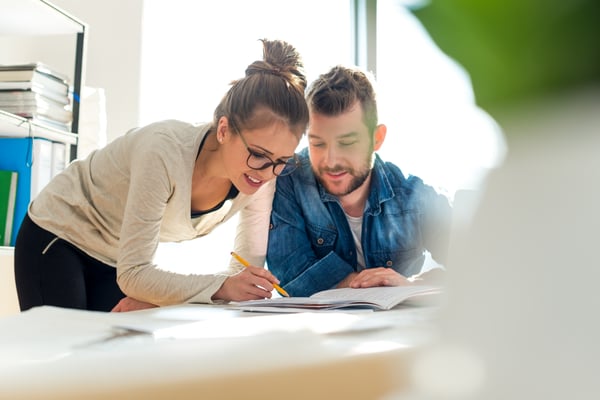 Let's talk about the world of commercial real estate. While the way we work has changed immensely over the last century, not much about the leasing process has. For many companies, this often translates to a lengthy and expensive office search that results in too much or too little space, or an office that's less than ideal. The traditional leasing model is a rigid and inefficient one.
LiquidSpace is working to shape a new real estate landscape. Within the LiquidSpace network there are thousands of rentable workspaces, all of which come without the expensive hassle or delay of a broker and legal counsel. The pivotal piece in this new landscape is a simple, 11-page legal document.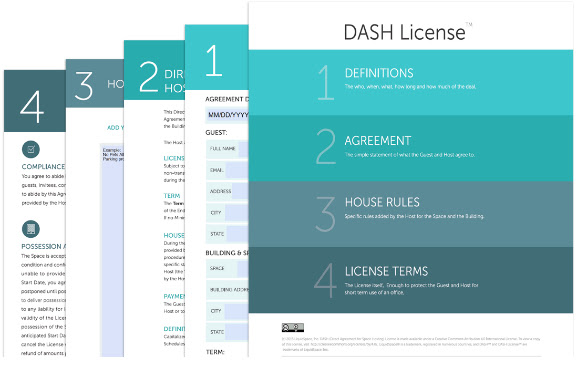 We all know legal documents are typically the opposite of sexy, but the Direct Agreement for Space Hosting License, affectionately know as DASH™, is different. We spent five years working with real estate's best lawyers, leaders, and service providers to create a legal agreement that our marketplace could use across all workspace transactions. Call us biased, but we think we're onto something with DASH™. Here's why:
Simple.
It shouldn't take a legal degree to rent workspace. We've consulted with the lawyers and taken care of the hard part of space rentals. DASH™ is just 11-pages long and it's written in simple language that anyone can understand. Our goal is the same as our hosts: to get workspace rented. DASH™ makes it easier to rent workspace by giving guests the comfort of knowing there will be no hidden "gotchas" in their workspace agreement. And no matter what workspace they rent, the agreement will be the same.
Industry-proven.
We've got the numbers to back this up because DASH™ is the legal framework for every transaction on LiquidSpace, across the world. It's simple terms are useful for renting workspace from New York to Sydney. If you already have a rental agreement, chances are DASH™ isn't too different – it's probably even better. And in case there's something important missing, DASH™ is customizable. Hosts can create their own set House Rules to add onto DASH™.
Flexible.
Every host is different and the House Rules allow you to customize DASH™ to accommodate your unique workspace. Traditional leases are rigid; you're locked into a workspace for so many years and at the mercy of the landlord to provide fair terms. DASH™ is a standardized agreement providing equal fairness to the host and guest. If for any reason either party decides the workspace isn't working out, they can cancel the agreement – no messy sublease required.
Gold Standard.
From F500 companies to the hot new startup you haven't heard of yet, guests are asking for DASH™ when they rent workspace. You don't want your workspace to be passed up because you're not using DASH™. Inside and outside of the LiquidSpace network, DASH™ is the agreement of choice for flexible, secure, transparent workspace rentals.