Highlighting the office options at COCO Downtown in Minneapolis, this is an installment of our Workplace of the Week campaign.
COCO Downtown is a huge 20,000 sq/ft space in Downtown Minneapolis, Minnesota, operating from the old trading floor of the Minneapolis Grain Exchange. The historic architecture and open environment make for a spectacular place to work.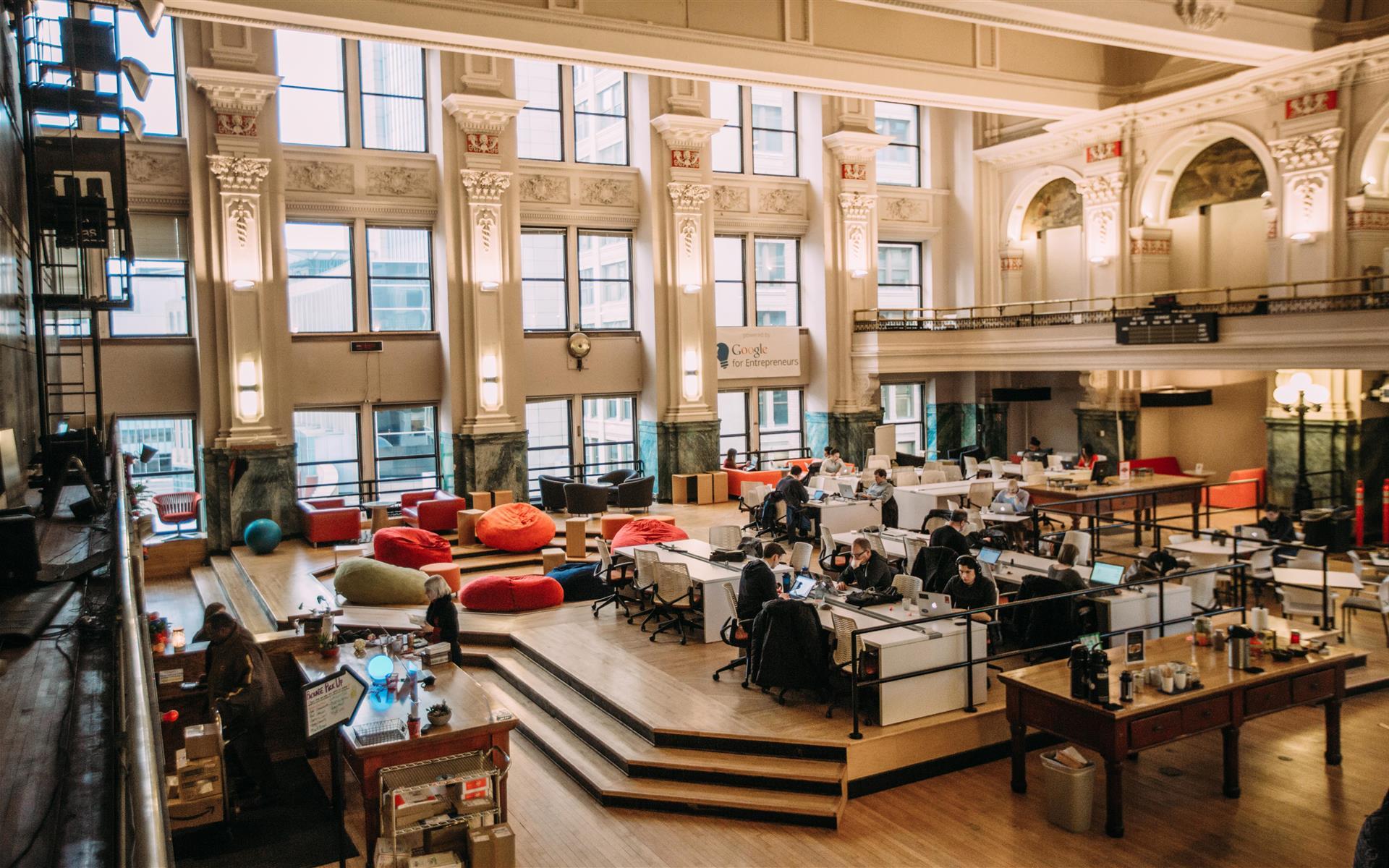 A community of dreamers, creators and doers
COCO Downtown offers various memberships and booking options. Whether you're looking for team offices, desks, or day passes you can find it at COCO. Working here you get to be a part of "A community of dreamers, creators and doers". The space is a hub of innovation. That's because it caters to entrepreneurs, professionals, and small business owners.
COCO considers itself to be a "dream accelerator" and the COCO Downtown location is proof of that mission. The space incorporates traditional office elements with an open design. So you'll find semi-private work stations that still encourage community.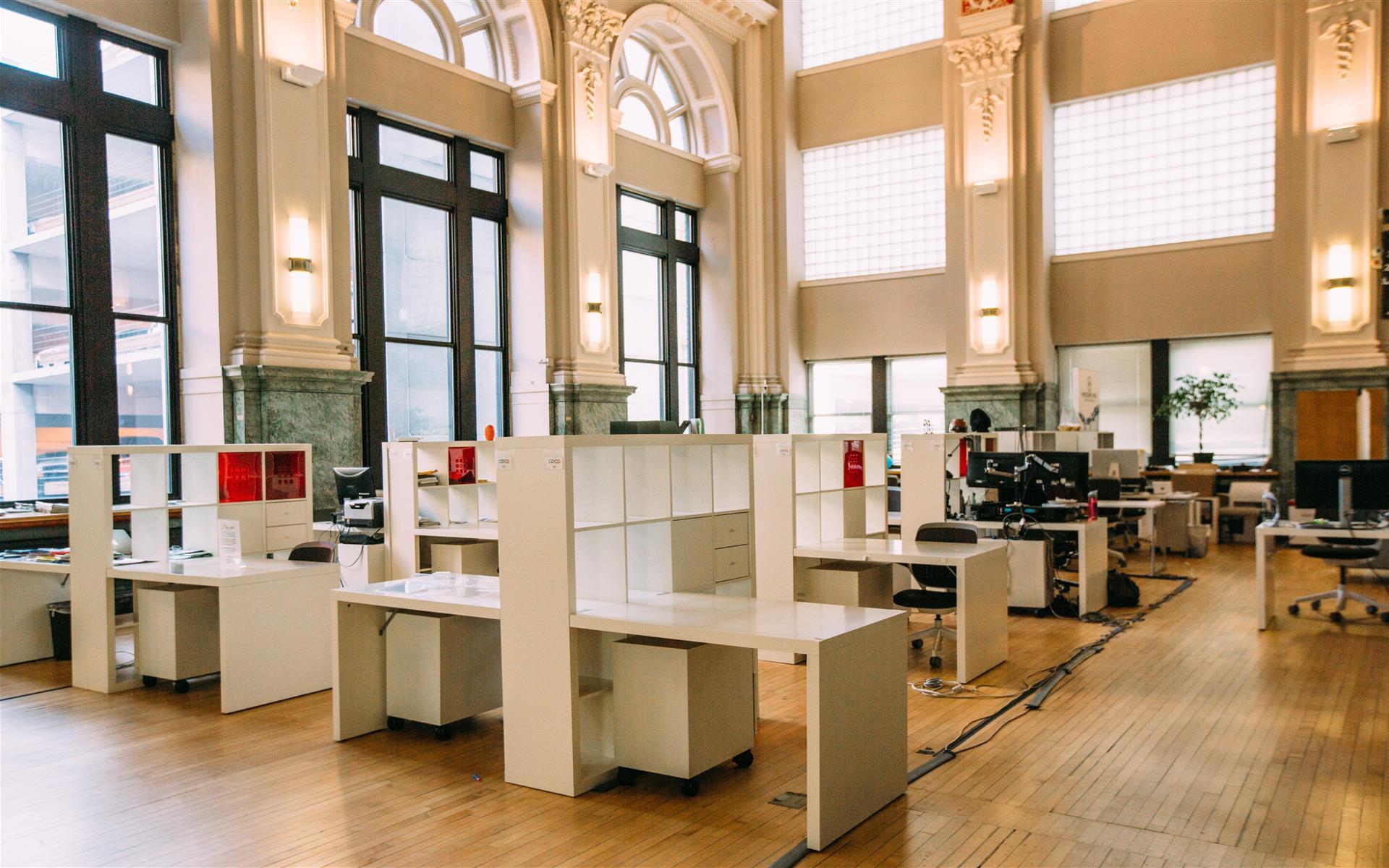 Be a Day Camper at COCO Downtown
If you need space on the fly you can get a day pass at COCO Downtown. Because this space is COCO's flagship location it features some amazing people and teams. Work here for a day so you can see what it's really like to be among this community. Because so many people here are hardworking risk takers, you'll see plenty of innovation and creation.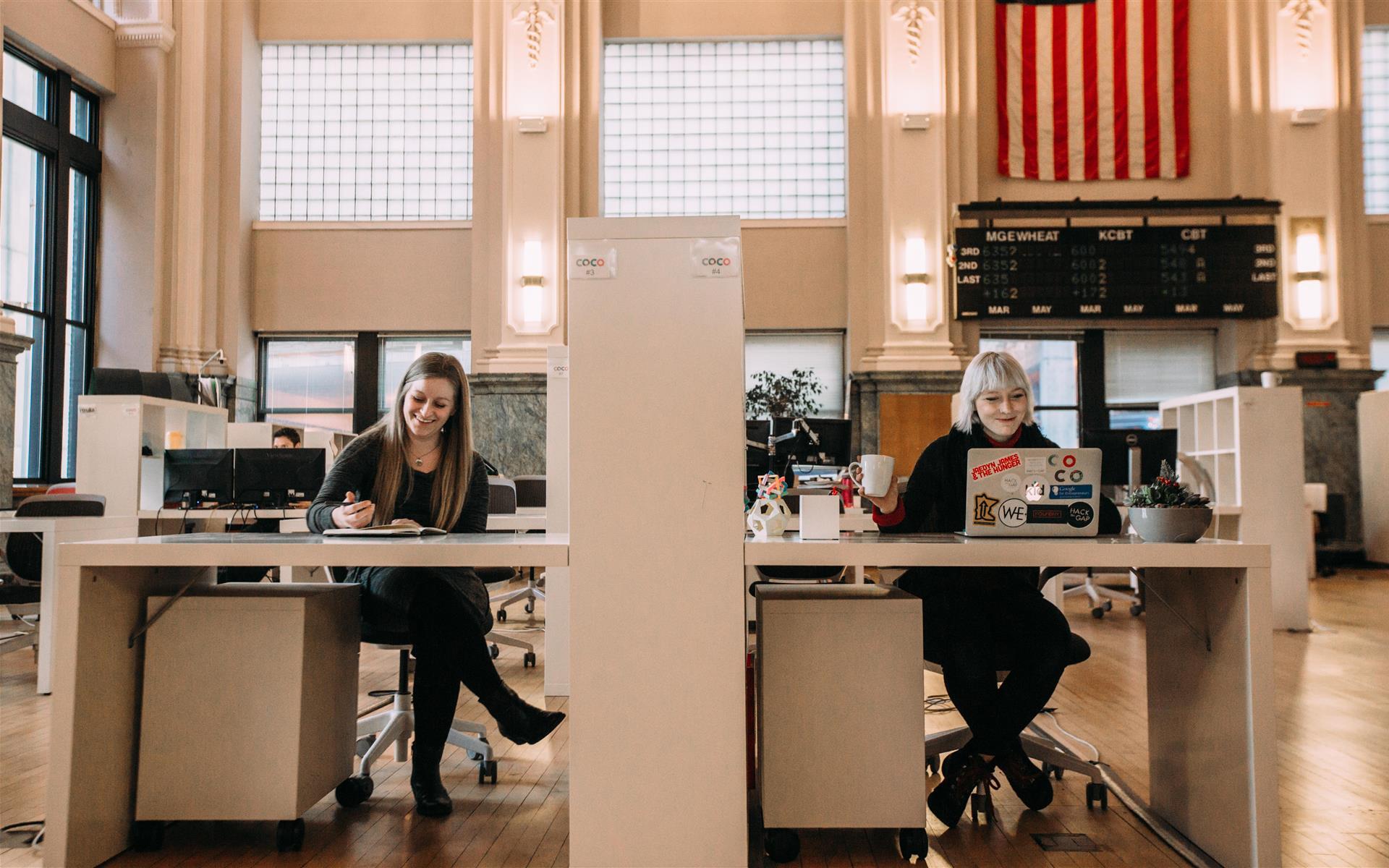 For Small Teams
Whether you're an early stage startup with just a few employees or a growing company with distributed office needs, you can find workspace options at COCO. The Small campsite is a four seat dedicated working station. It's incorporated into the space's open floor plan, so it's ideal for creative collaboration.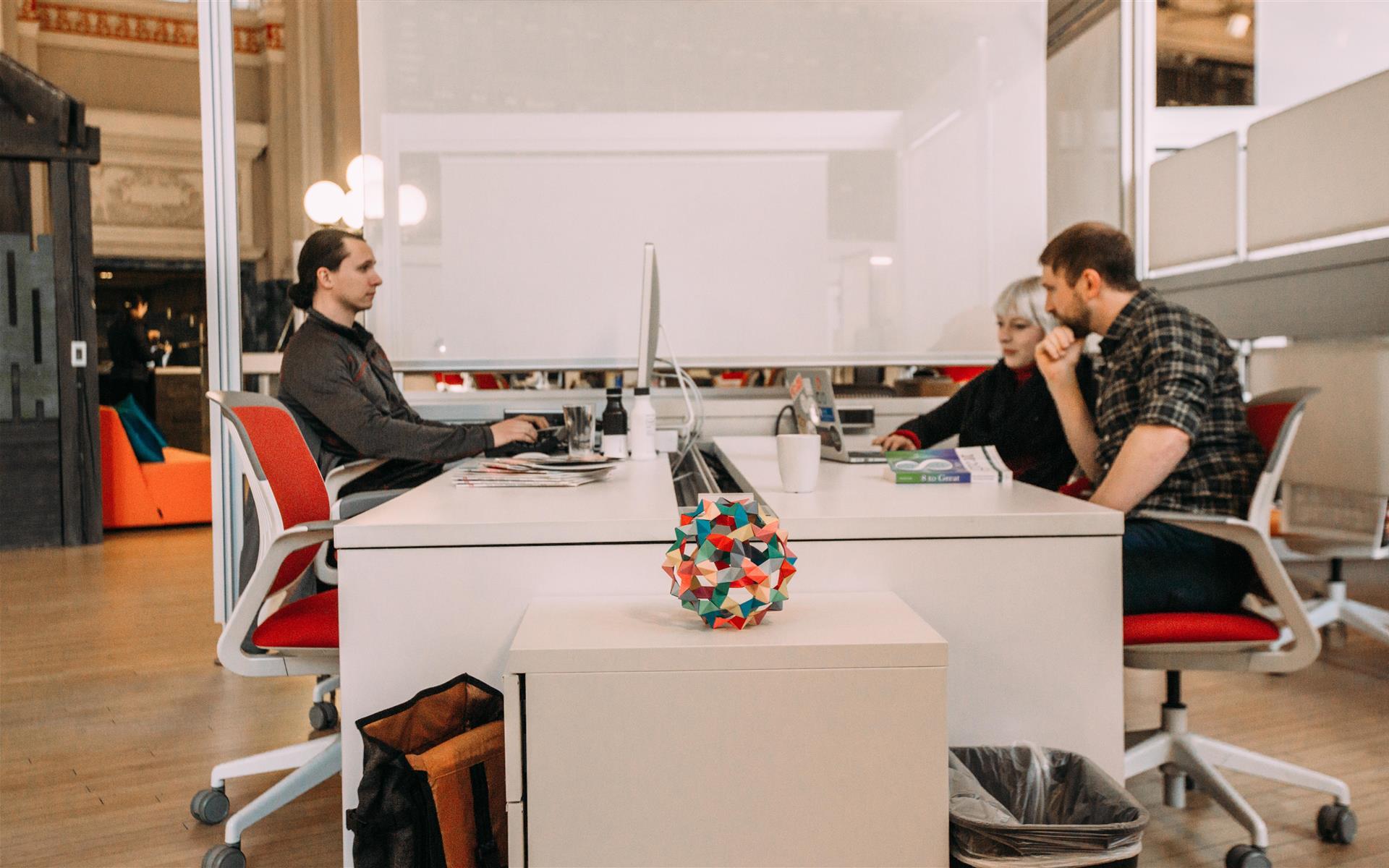 The vibrant, open space at COCO Downtown inspires community and teamwork. It's our workplace of the week not only because of that community, but also because of the amazing space, amenities, and environment.
Having a healthy workplace environment is crucial. It helps you increase productivity and keeps stress levels down. COCO Downtown is probably one of the most amazing places you can visit and work for the entire day.
Just get a pass at COCO, grab a seat, and enjoy working!