Bars can be a fun place to host an evening meetup, but during the day? We've got you covered. In the past year, we have more than doubled the supply of flexible workspaces in New York City available through our marketplace. Our hundreds of spaces in NYC include diverse options, too – from coworking, private offices and meeting rooms to meetup spaces and large training rooms.
If you're looking for a place to host a daytime meetup in New York City, below are a few options available by the hour or longer.
Inspired to host a gathering? Go for it! Use the code HELPYOUMEET to enjoy 30% off on booking a LiquidSpace in NYC through next week (expires March 18).
Space 530
Private Meeting Room for up to 15 | $100/hour
Midtown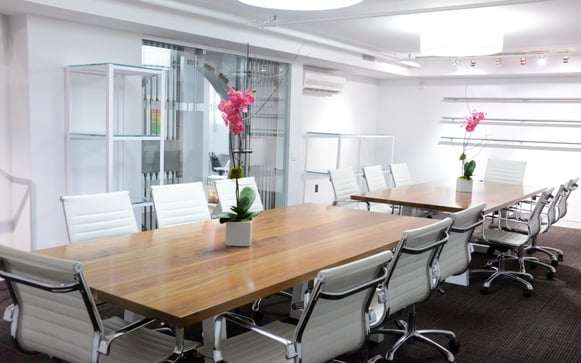 If you're looking for a fashionable place to meet, it's hard to beat Space 530. Located in the heart of Midtown, just a few blocks from Times Square, it's home base for a number of fashion startups and recently opened its doors to anyone who'd like to drop in and work or meet for an hour or the day.
Private Screening Room for up to 20 – with adjacent open area | $150/hour
Midtown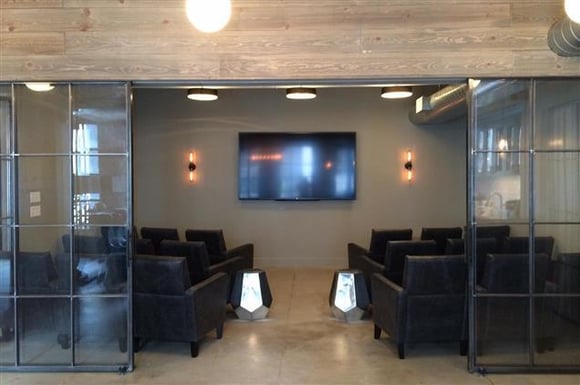 A few blocks from Grand Central, WorkHouse NYC is a popular place to cowork and meet in Midtown. Its private screening room on the 11th floor can be used for meetups with or without video needs. An adjacent open area provides plenty of space for mingling.
Event Space for up to 60 | $163.23/hour
SoHo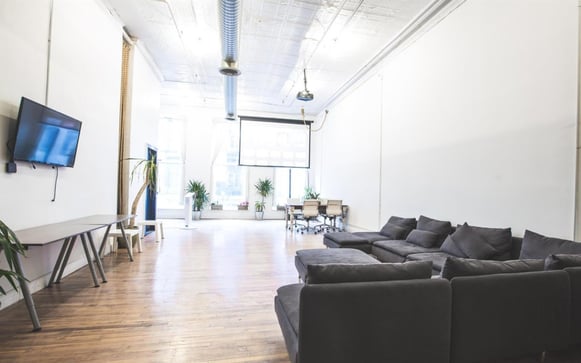 In the heart of SoHo near all the subway lines, The Farm's huge loft space is home to an entrepreneurial community with coworking, private meeting rooms and an event space that can accommodate up to 60 people.
Event Space for up to 200 | $800/hour
Downtown Manhattan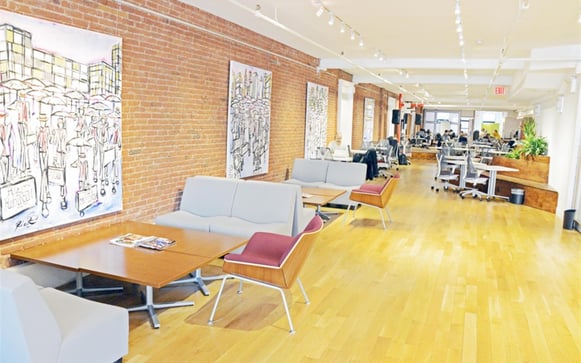 The 5th floor at Impact Hub NYC, a coworking and events space, offers 5,000 square feet for your group to convene for nearly any type of event. It's located just south of Canal off Broadway.