If you're looking for an office space in Chicago, and haven't found one yet, don't worry, you can join the ranks of Chicago's best and brightest by finding your perfect workspace match on LiquidSpace, and there's no shortage of dynamic workspace options of flexible terms.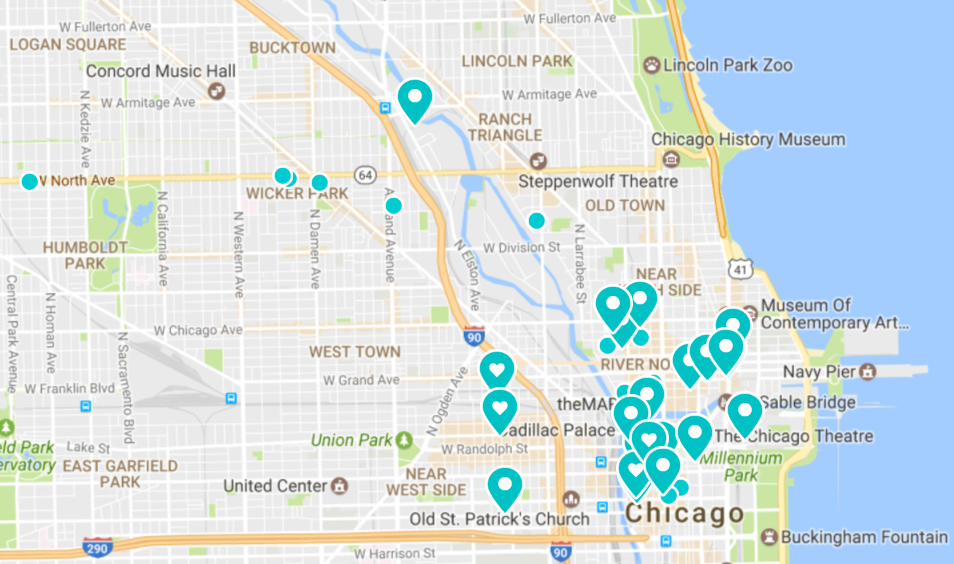 But first, you have to choose the right neighborhood. Here are a few of our favorite neighborhoods:
In West Loop / West Town, you can find cost-effective workspaces in a dynamic and diverse area. This is area is an ideal first location for companies looking to move from the suburbs to the city. If you need space for only a handful of employees, you can rent a private office at Inspire Business Centers, where there are also a number of hourly/daily workspace options.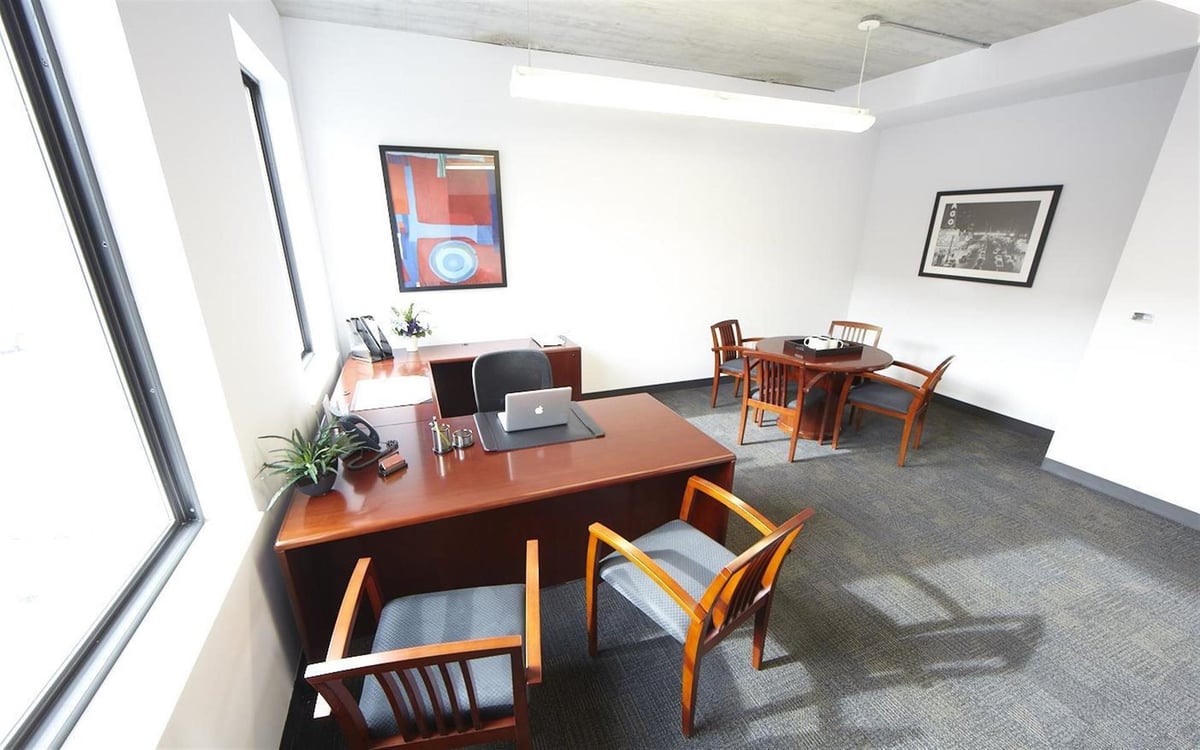 Many of the world's biggest tech companies call West Loop their home. Among those tech giants in West Loop are Google and Twitter. The combination of industrial-style architecture and top-class amenities give this neighborhood another big draw. While there are still some the of low-rise brick houses that used to dominate this area, skyscrapers are popping up all over the place in this Chicago hood. There's no shortage of dining options, especially on the fashionable Restaurant Row, named for the eateries, breweries, bakeries, and taverns in the area. Unearth the lively tavernas, latest museum and bakeries. The perfect neighborhood for a delicious slice of Chicago culture, West Loop / West Town would be a good fit for startups and young professionals.
A cultural melting pot with industrial roots, River North is a residential hotspot bursting with art, boutiques, and fast growing businesses in all sorts of office spaces. If you want a truly one of a kind workspace, you can customize your own altSpace at 430 West Erie, on your terms. This office building is typical of the commercial properties in River North.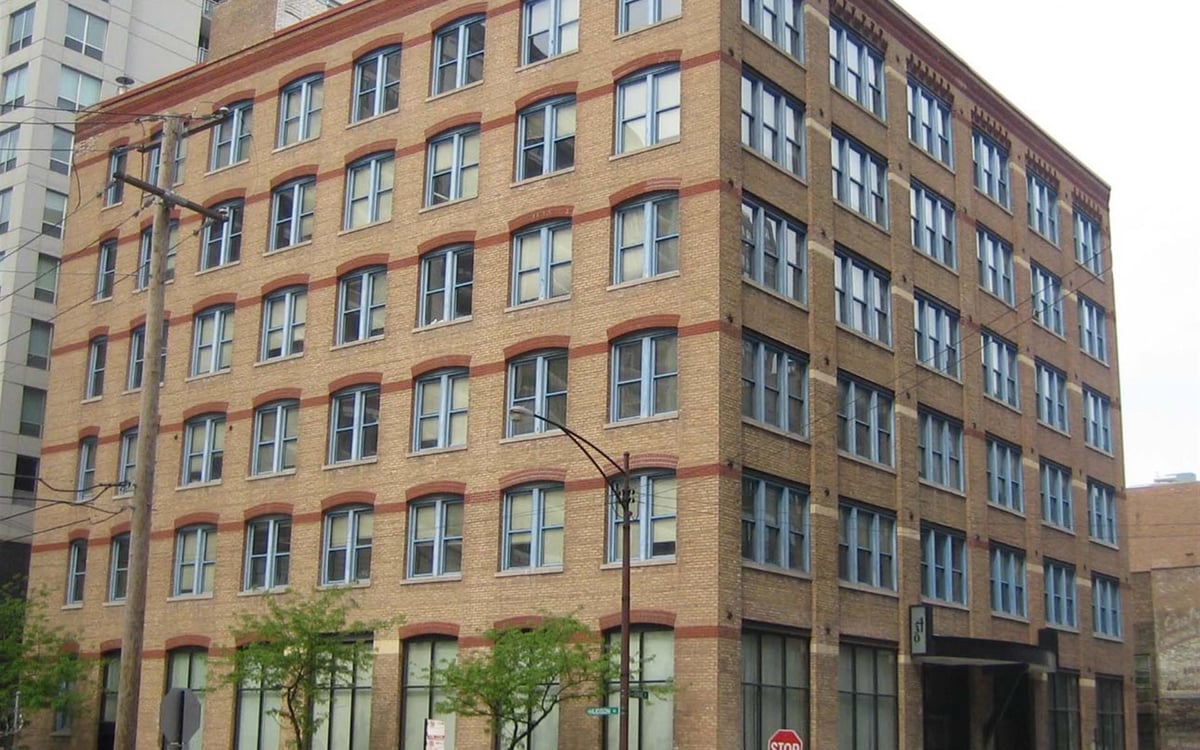 Because of the high concentration of art galleries and creative types in River North, it's the perfect spot to visit for a bit of artistic exploration. Creative companies, designers, ad agencies, writers, and marketers will feel right at home in River North. Also because this neighborhood is close to the northern edge of Chicago, there's easier access to most of the other residential areas in the greater Chicagoland area. Still, in River North, you're only a few minutes away from The Loop and the rest of the city. If you want the best of both worlds in a low-key neighborhood, River North could be the home of your next desk, private workspace, or flexible office.
Chicago's main downtown area, and the city's biggest commercial center, The Loop is no stranger to office life, with skyscrapers housing some of the biggest names in tech and business. If you want an office to suit your medium or large sized business, try the Office Suite for 80 at Novel Coworking.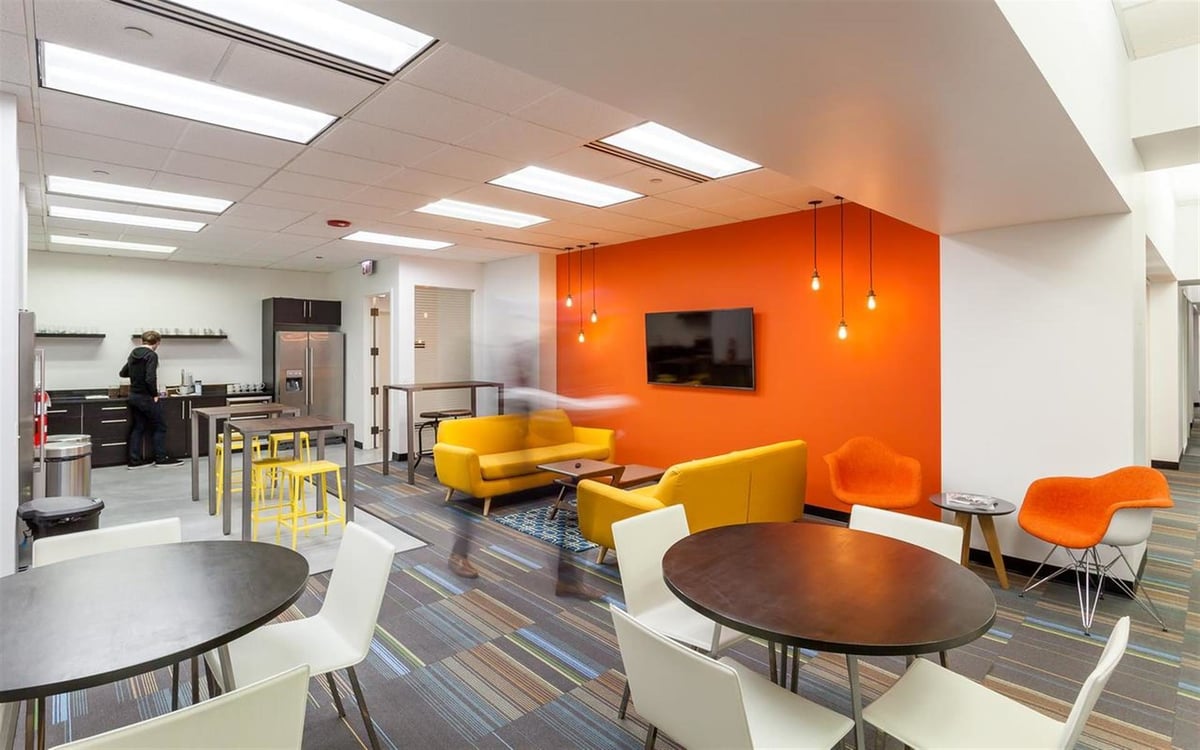 If the spaces at Novel Coworking are not for you, there are hundreds of more office space options in The Loop. Although there are prominent corporate aesthetics in The Loop, you'll also find vibrant and diverse public art on various main streets and in the nooks and crannies of this incredibly dense neighborhood.
Commonly referred to as "The Bean", Anish Kapoor's public artwork "Cloud Gate" is the most famous of these public art piece, and you can find it just east of the main downtown area, in Millennium Park. The Art Institute is another spectacular cultural site, and so is The Chicago Theatre, featuring dozens of extraordinary shows every week. The Loop has the greatest breadth of inventory of all Chicago neighborhoods in the LiquidSpace network. So if you want to be in the middle of a talented mixed bag, check out The Loop for your next office space on flexible terms.
Chicago's greatest shopping district, Magnificent Mile (or Mag Mile for short) got its nickname in the 1940s from a real estate developer who recognized the value and luxury in this stretch of land. If top-notch office space is what you seek, check out the workspaces at Be Office, which has plenty of luxury workspace options on flexible terms, including this executive office:
The mix of luxury retail and high end real estate in Mag Mile make it one of the most highly sought after neighborhoods in Chicago. Hotels like Park Hyatt, Ritz- Carlton Chicago are matched by cream of the crop dining including world-famous Lowry's and The Signature Room at The 95th. If you care about luxury amenities, amazing architecture, and never-ending shopping and dining options, then you should look into Magnificent Mile as the home of your next office.
Wicker Park and Bucktown are residential areas, with many low-rise buildings, home to hipsters, entrepreneurs, and students. For a workspace environment with bit of that hipster vibe, check out the office space offerings at Bru Chicago: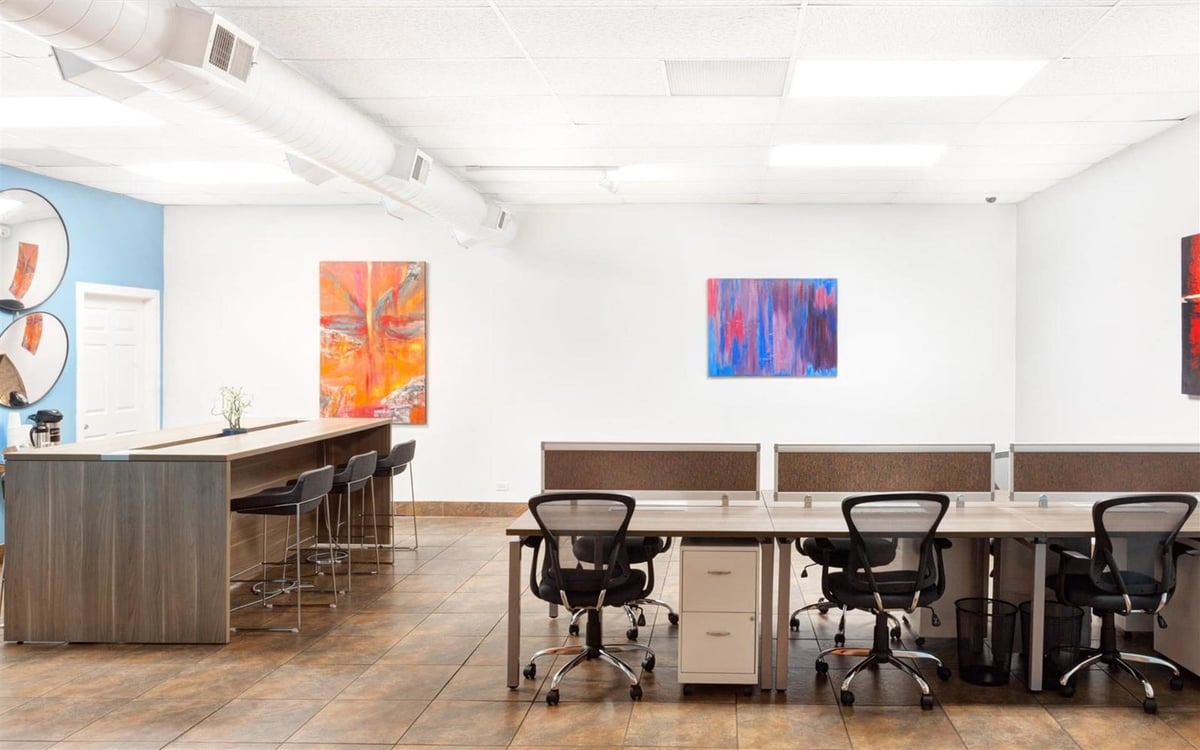 When the office closes, there are plenty of dining and nightlife options in Wicker Park and Bucktown, including the Violet Hour and the Piece. For a taste of the art in this hood, check out the galleries in the Flat Iron Arts buildings. Artists, chefs, and business people alike should seek out office space in this area if they want a calm and creative working environment in a family-friendly neighborhood.
A lively neighborhood filled with theaters, museums and the largest park in Chicago, Lincoln Park is a lakefront neighborhood on the rise. If you want breathtaking views of the city, you'll find few better vantage points than Carr Workplaces – Aon Center.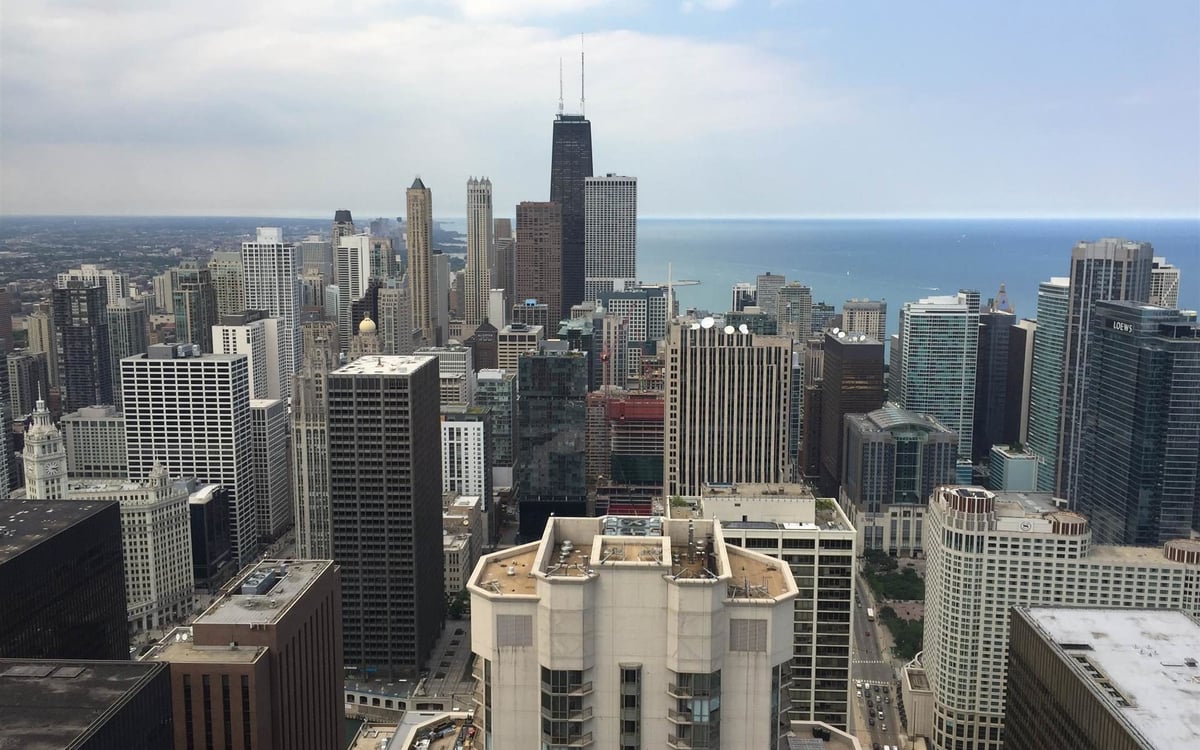 You can find many of the city's most iconic old-style buildings in Lincoln Park, including churches and old homes that have been around for hundreds of years. At night college students fill into the bars, nightclubs, taverns, and breweries in the area. Alinea, one of the best restaurants in the world also calls Lincoln Park its home. And for daytime activities visit the Chicago History Museum, explore the DePaul Art Museum, enjoy the Lincoln Park Zoo, or simply stroll through the neighborhood's namesake, Lincoln Park. Lincoln Park is one of the most beautiful neighborhoods in Chicago, could it be right for your next office?
The vibrant Lakeview community attracts people from an array of interests and backgrounds. If you want an office space as dynamic as this neighborhood, you'll love working in DeskLabs.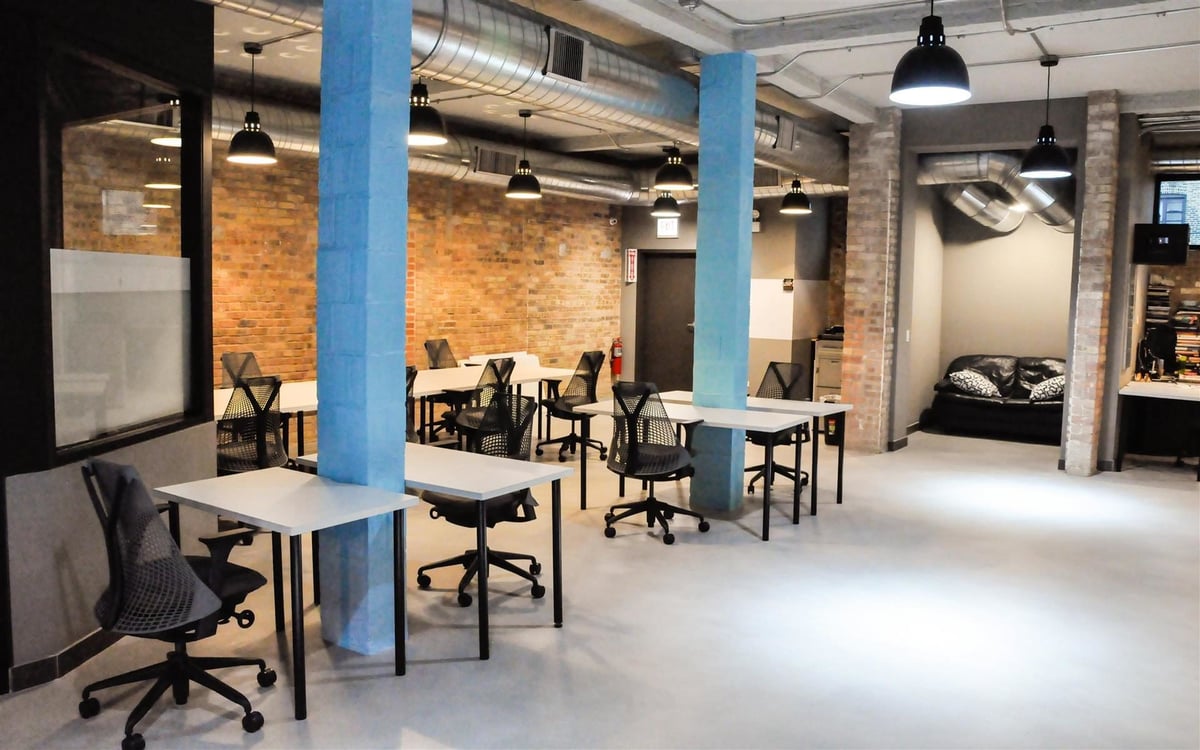 In recent years there's been lots of urban commercial growth in this neighborhood, as well as a boom in luxury real estate. The working class neighborhood of Wrigleyville, home to Wrigley Field and the World Series winning Chicago Cubs, also features beautiful architecture and iconic brick buildings. Is Lakeview the right neighborhood for your next office?
Logan-Square and Bucktown are a hipster's paradise, featuring hole in the wall restaurants, bike-friendly streets, hip cocktail lounges, and cheap eats. If you want to be a center of all this action, check out the affordable workspace options at homey.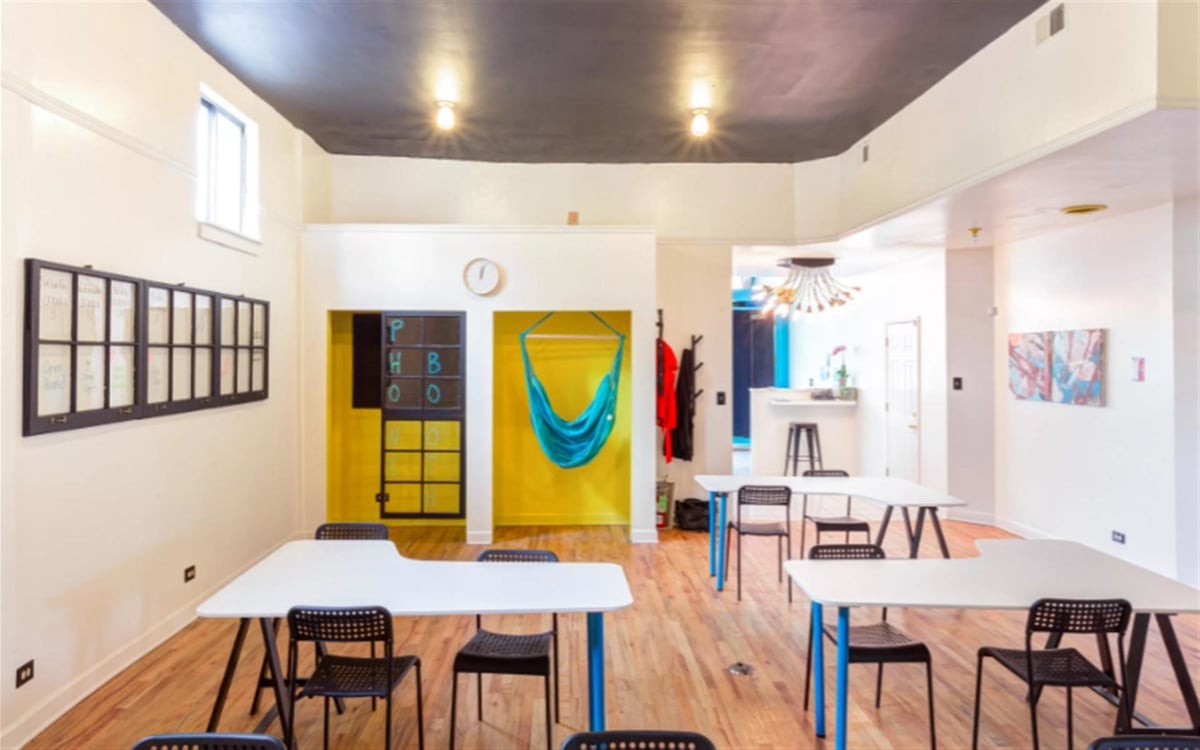 Today, catering companies, lawyers, doctors, and business people have their workplaces in the Logan Square and Bucktown areas. With an eclectic mix of restaurants, flower shops, boutiques, nightlife and more along Milwaukee Avenue, there's plenty to see here. The Logan Theatre often has a phenomenal show in store, too, if you want live entertainment. Jump into the lively Logan Square and Bucktown, where you can find your next office space match.
Thanks for reading our guide to Chicago's neighborhoods. Check out all our neighborhood guides here. Tune in next time, and don't forget to subscribe!
Get All Our Neighborhoods Content
Enter your email below and we'll send you every blog we publish, including all our neighborhood guides.