Sure you want a good location and fun colleagues, but office amenities or the lack thereof can make or break your day. We've chosen the must have amenities that people are requesting in 2017. But don't take our word for it, we've just added over 20 amenities you can filter by, making finding the right spot for you and your team a breeze.
Office Space with a Window View
Don't want to stare at your neighbor all day? You don't have to, select an office suite with a window view. The Impact of Workplace Daylight Exposure on Sleep, Physical Activity, and Quality of Life," study shows a strong correlation between a worker's daylight exposure and their quality of life. So it's no wonder that more and more customers are selecting private offices with a window view like Perch in New York. With over 1,900 window offices in the LiquidSpace network to choose from, who can blame you for wanting your cake and eating it too.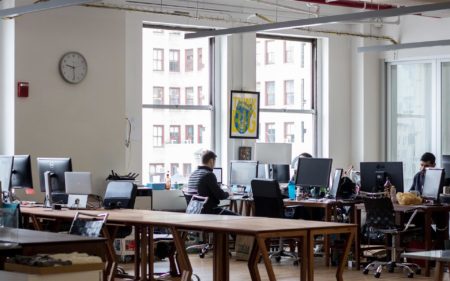 Team Spaces with Kitchens
Commuting, rent and going out with friends adds up. Workers are gravitating to bringing in or making their own lunch. Thus, spaces with Kitchens are in high demand. Not to mention most spots like Coalition:Impact in Chicago, equipped with a kitchen often come with free flowing coffee and tea as an added bonus. So go ahead and dive into over 600 spaces with kitchens to find the right team office where you can start your own Waffle Wednesday.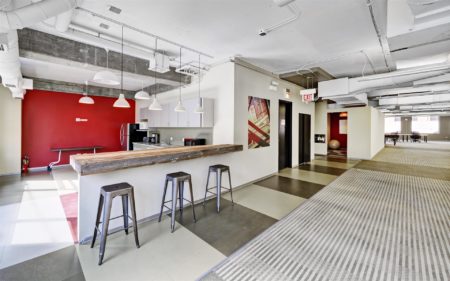 Pet Friendly Office Suites
Bringing your dog to work has shown improvements in job satisfaction and job performance.
Virginia Commonwealth University business professor Randolph T. Barker explains
"People without dogs would go by and see people with dogs and ask if they could take them for walks. And we also noticed people were much more connective. We call the dogs the 'communicative energizer.' "
More and more spaces are adopting this pet friendly attitude so you can bring your furry friend to work with you. Dogs often open doors to starting conversations with others in your space taking the "work" out of networking. Checkout Startup House or any of the over 100 pet friendly spaces to choose from. Go ahead and find the right space for you and Fluffy.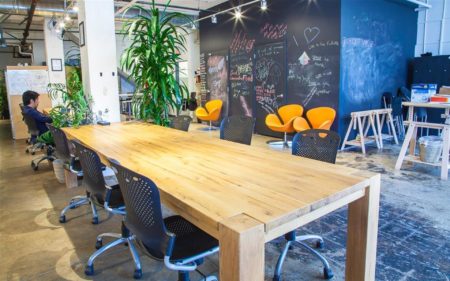 Office Space with Bike Racks
Do you remember when bike racks were located in the deepest, darkest corner of an office building beyond a labyrinth of doors and codes? No more. Cyclist amenities such as bike racks are one of the top amenities requested by not only techies of San Francisco but health enthusiasts everywhere. Whether you're sick of getting stuck in traffic, or want to do your part for the environment, select Launchpad Digital Health in San Francisco or one of over 150 office spaces with bike racks to be your most healthful self in 2017.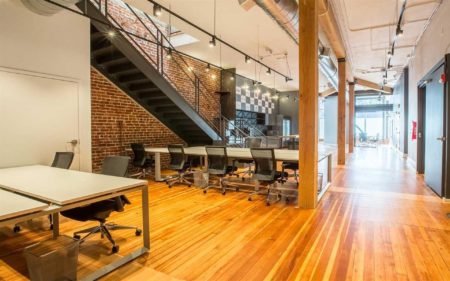 Spaces with Showers on the Rise
And if you are biking to work or taking a lunch jog or yoga break, chances are you don't want everyone to know you did by smell alone. Founders and professionals alike are opting for office space options that foster a healthy lifestyle, and one amenity that is on the rise are office spaces with access to showers like Elefint Designs in San Francisco.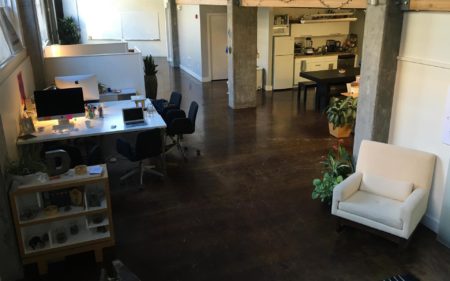 Whatever your requirements, 2017 is the year you get your space your way.