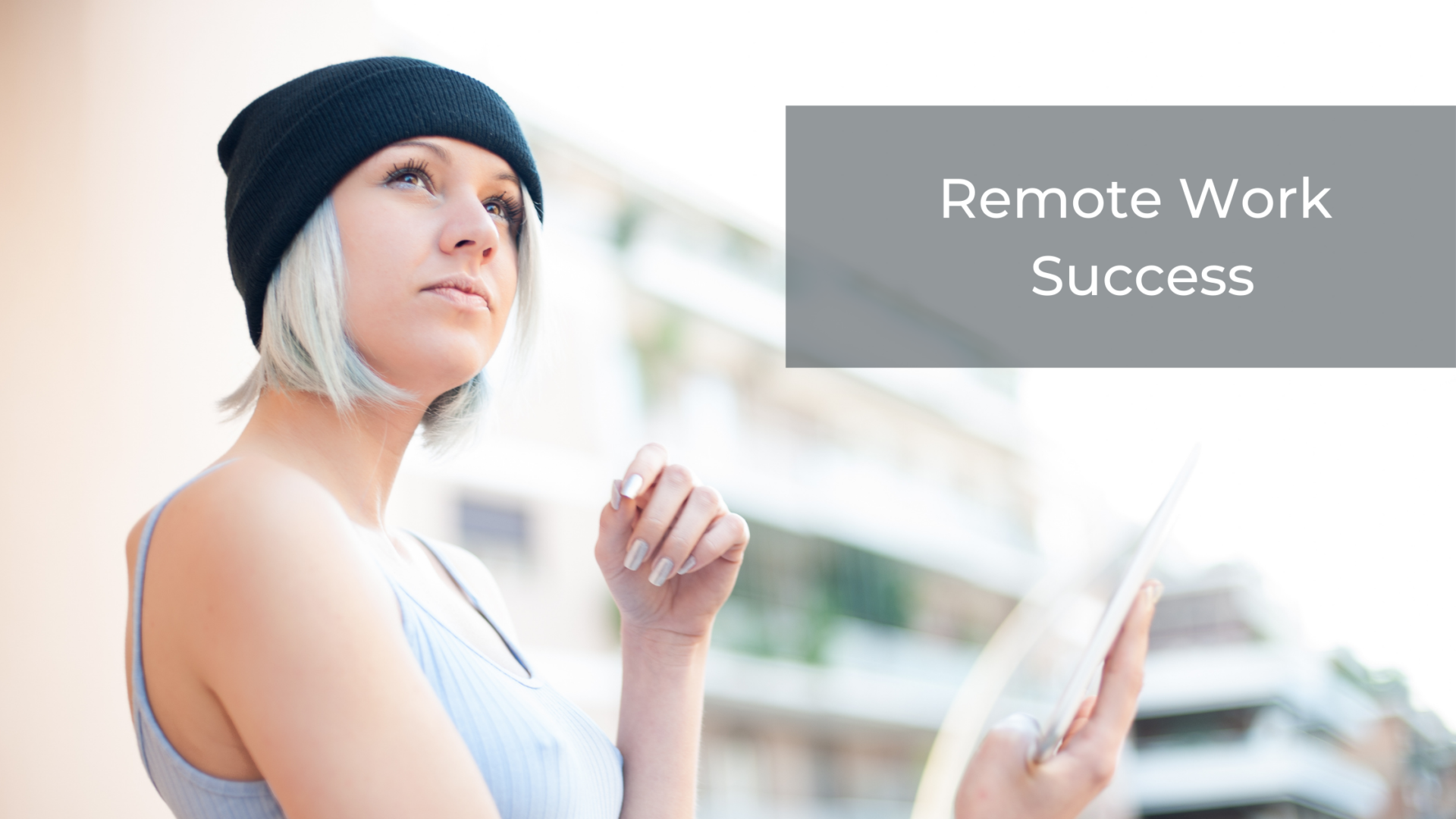 Hiring managers have a big responsibility when it comes to assembling effective teams.
It's important to select the person who is right for the job who will also thrive in the company's culture and work environment.
These decisions are some of the most consequential choices that companies will have to make. Selecting the wrong employees can set the company back and limit its growth.
For remote teams, it's even more complex. Everyone thinks they'd be good at working remotely, but until they actually do it, they might realize it's different than they expected.
However, there are numerous qualities that hiring managers can look for when forming their remote teams. These qualities lay the foundation for successful remote teams.
Before we dive in, let's take a look at why remote work has become so popular recently.
Why Teams are Going Remote
The days of driving to an office every single day of the week are over. More businesses are turning to temporary offices and remote hybrid structures to get work done.
Approximately 16% of all employees that had the option to work remotely chose to exclusively "all the time" this year. More than 35% did so on occasion, splitting time between a remote setting and a traditional or flexible office setting.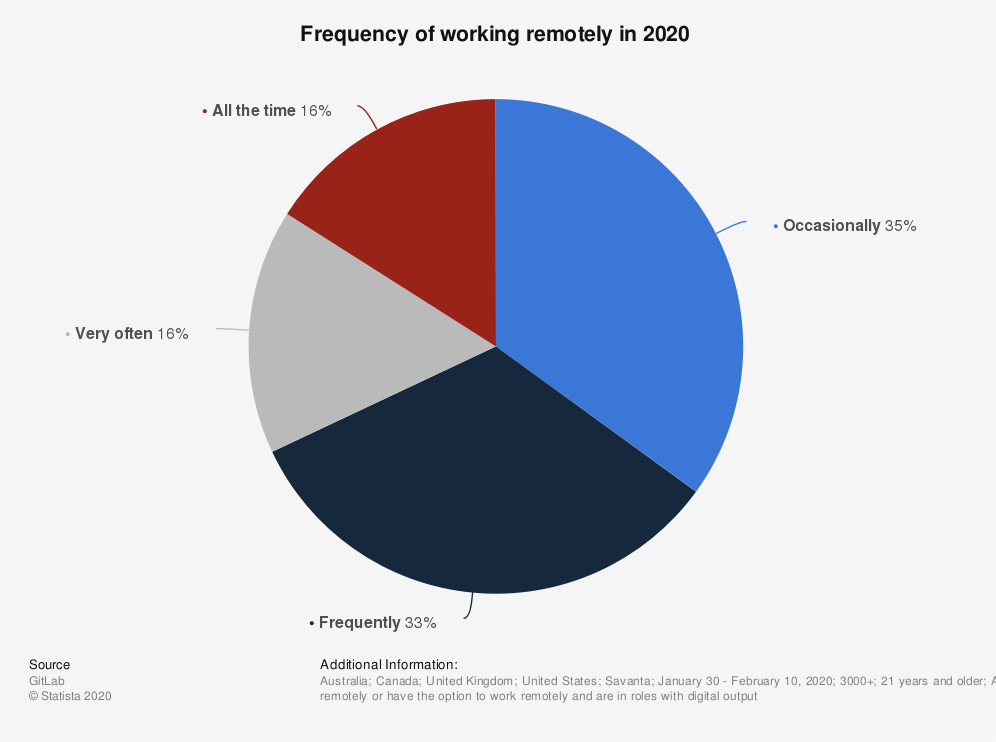 Not only do remote work settings save employees the hassle of commuting, but they lead to higher employee satisfaction levels too.
A recent study found that workers who work in a remote setting and can choose where they want to work for the week were 22% happier than those in traditional offices.
However, the benefits of remote work aren't just for the employees. Businesses will save money on overheads and can reallocate that budget to invest in perks their employees want.
In addition, hiring managers can recruit from a larger talent pool located around the world. With advances in technology, employees can work remotely but still stay connected to achieve their business goals and objectives.
The qualities of successful remote teams
While the success of a remote team largely depends on the people working on it, there are some common qualities that can help the team succeed.
These include authenticity, technologically advanced, honesty, a goal-oriented approach and accountability.
1. Authenticity
Remote teams need to make authentic connections with their employees. In fact, authenticity is likely even more important between remote teams than in-person teams.
Remote employees need to rely on each other and connect in meaningful ways. People want to work with others who are their true selves each day. This brings out the best in them and will also channel them to do their best work.
Traditionally, meaningful connections would be facilitated through in-person events or casual conversations held in a standard in-person office.
But how can you drive authentic connections when everyone's working independently in various locations around the world?
It's important to come together at different points of the year to meet face-to-face and brainstorm, learn about each other and set goals for the upcoming months. These types of events might seem pricey at first, but they are effective investments for the company to make.
If you can't afford to bring your employees together at certain milestones each quarter, consider these alternatives to facilitate meaningful connections:
Remote video conferences – bring your employees and clients together for constructive discussions and conversations
Flexible office settings – rent out satellite flexible office settings for a week in select locations and offer to let your employees congregate there if they live in that city
In-person retreats – pick a destination once a year and bring everyone together
Teams that are authentic and bring their true selves to work will connect with their fellow employees and produce high-quality work.
2. Technologically Advanced
Remote teams that adopt technology to communicate and facilitate their work will be the ones best positioned to succeed.
Teams that adopt technology and integrate it into their processes and workflows will improve their communication, efficiency, and overall productivity.
In 2020, being tech-savvy doesn't mean just knowing how to download an email app or navigate a new software. It focuses on your ability to make the technology work for you and streamline your job function in a variety of ways.
Software can improve different aspects of your work, including:
Communication (Slack, Zoom, Microsoft Teams)
Onboarding (BambooHR, Chatbots)
Project Management (Trello, Pipefy)
Reporting (Domo, Looker, Google Analytics)
By trying new technologies, your team will be able to share projects more seamlessly, collaborate better and engage on a deeper level through video and real-time chats.
3. Honesty
Honesty is necessary to facilitate the strongest relationships. With remote teams, it's critical.
Remote teams need to give and collect direct feedback. This includes constructive criticism and praise as well as transparency of what the individual is currently working on.
Employees should make honest feedback a norm. It should be ingrained into the workplace culture with an expectation that all employees provide and welcome feedback. This helps ensure that no emotions are kept secret and that points are articulated.
However, there are many ways to offer honest feedback incorrectly. Teams need to ensure that they are honest in their communication without being too harsh. To accomplish this, there are plenty of direct feedback strategies to use.
Strategies for direct feedback
If you offer direct feedback in a way that isn't constructive, you're moving further away from the target you are trying to reach. Instead, adopt these three strategies for providing direct feedback:
Understand the reason you're giving feedback.
If it's constructive, do it in private. If it's praise, do it in public.
Don't be afraid of over-explaining.
As with any process, you need to continuously evaluate what works best for your team. Try to do it face-to-face or through a video chat.
By doing so, you can see their facial reactions and get a glimpse into how they are receiving the information. You can adapt in real-time and adjust your delivery to ensure it isn't too overt or unclear.
With constant improvement to your delivery, you'll become skilled at offering direct feedback and fostering honesty with your teammates.
4. Goal-Oriented
Successful remote teams have a plan. Teams use plans to get everyone in unison and traveling in the same direction.
To begin plotting an effective plan, you need to set goals and get buy-in from the entire team. These should cover their weekly, monthly and quarterly goals for the business.
Remote teams should focus on team and individual goals. It's important that everyone is aligned on their mission and understands how their contributions affect the company.
You shouldn't just write any goals, though. You need to write SMART goals. SMART goals provide a framework you can use to write effective goals and objectives for your business.
SMART goals are:
Specific – using numbers and highlighting details as opposed to high-level goals.
Measurable – using quantifiable measurements to gauge success.
Actionable – specifying the action you need to take.
Realistic – grounding the goals in reality without thinking too high-level.
Time-bound – outlining a set timetable when the goal should be started and completed.
By keeping each of these components in mind when drafting your goals, you'll include everything you need to make your goal attainable.
5. Accountability
Remote teams need to hold each other accountable. Deadlines can't be missed. Communication can't happen behind closed doors. Everyone needs to ensure they are doing their part to help the team flourish and succeed.
Teams that don't have accountability will always wonder what the other person is doing. This can be counterproductive and distracting for employees who are working on the team.
Specific teammates will not only be preoccupied with their own work, but also wondering if their teammate's work will get done.
With accountability, you can be confident that your employees will contribute and get their jobs done. Accountability is rooted in trust. It's required, so employees will own up to their mistakes and failings when things do not go the right way.
But how can you ensure your team has accountability?
The way to increase your team's accountability is to make goals public and ensure that everyone is invested in the team's success.
Once everyone realizes the different responsibilities each team member has and how they can contribute to the common goal, team members will be more engaged with the process.
With transparent goals, everyone will know exactly what each other is working on and will hold each other accountable for their part of the process.
Conclusion
Remote teams are quickly becoming the norm for many companies, forcing employees to adapt on the fly. Not everyone who is used to reporting to an office will adjust well to remote work.
As hiring managers move forward, they should take into account the qualities that make remote teams successful. These include authenticity, technologically advanced, honesty, goal-oriented, and accountability.
With those qualities in mind, remote teams will have an unbreakable foundation that will propel them forward to achieving their goals and driving sales for their company.
About the Author
Gene Tanner has been tagged an eCommerce guru for his contributions to 50+ businesses, leading them from stage 0 to peak performance. He helps in product sourcing, competitor analysis & marketing.