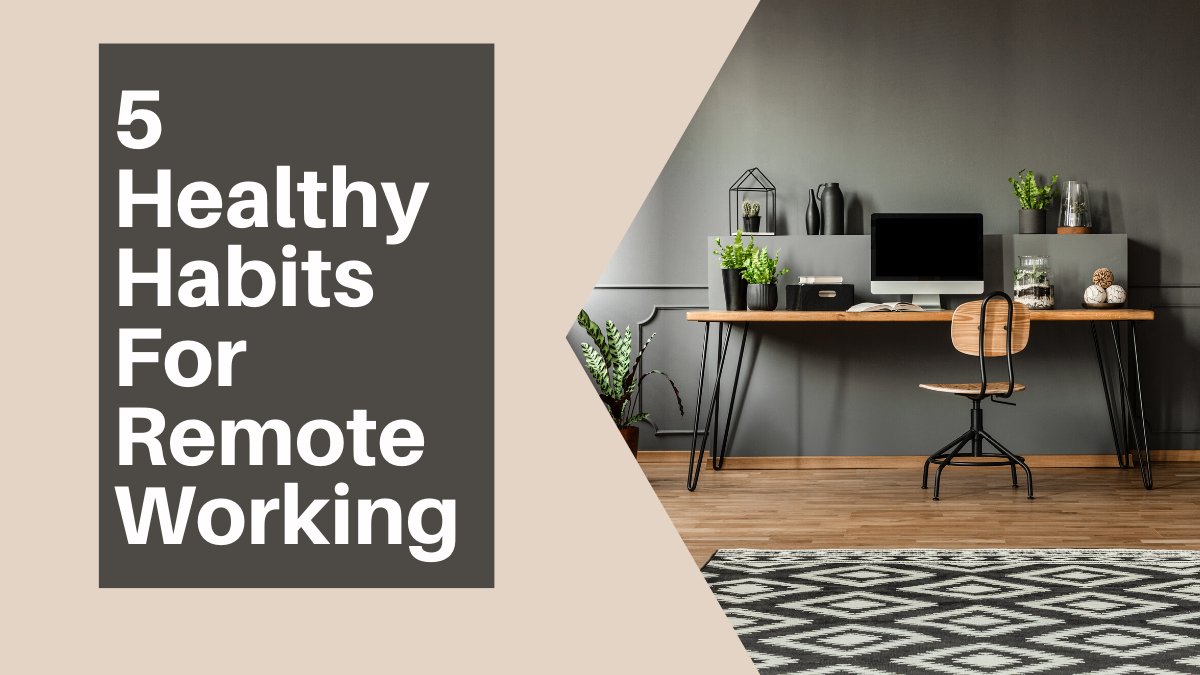 Remote working is any work where you are not commuting to a traditional corporate office. It can be anything from working from home, coworking, a flexible office, or even a coffee shop.
Scientists have found out that people become more productive when they engage themselves in remote work. In remote working people take fewer breaks and lesser sick days and their working efficiency boost at least 13%. The majority of the employees become more fruitful in their alternate home environment that their office commute.
Challenges You can Face While You are Remote Working
Well, for some people engaging themselves in remote work can be really hard. While you are working from home, lots of house-chores lying around, conversation with the family member, unimportant social media memes, and other distracting things can hamper your working from home productivity.
If you are working from a coffee shop, the arriving customer, the walking, the chitchat can disturb your concentration. These things can hamper your productivity as well.
There are some common problems that most people face while they start working remotely for the first time.
If you started remote working all of a sudden then you will feel isolated all the time.
Almost all of us have a habit of checking our social media or chatting with the person beside us every now and then. Therefore, staying motivated is a quality that almost all start to lose after they start remote work.
Some people who start remote work sometimes have trouble while managing the time.
As there is no specific time limit often people forget to take breaks and end up working too much. Well, this is actually not a problem, but this can hamper your normal life.
While remote working some people become unable to set clear boundaries around their works.
Well, you can easily overcome all of the above obstacles with the right approach.
Healthy Habits for Remote Work
If you follow just a few important habits then you can become more productive.
1. Form a Morning Routine
Establishing a morning routine is the most important part of remote work you should do. At the time of working from home, make your task-schedule for the day. Always remember do not waste your time in the morning dreading to get started. A typical 9 AM to 5 PM working hours is fine.
Make a list of tasks you need to complete today and start working on that. That will help you to control your stress. Set a time limit for yourself and try to stick with it. Do not leave the project for the late evening. For most of us, in the late evening, we become less focused and exhausted.
2. Choose The Right Area
Yes, the best part of remote work is that you can work from your couch or even from your bed and there is no one to judge you. But remember that establishing a designated working area can immediately create a perfect working environment for you.
Always be at the same spot, as this will create a work-like environment and you deserve a good set up.
Try to place a desk and chair in a specific room, set that room as your office. Close the door behind after entering your office room. However, do not work from your living room as in the living room you will be too tempted to watch the TV or engage in conversation with the family members.
3. Dress Well
Though you just love the idea to spend your day in your pajamas or in that tee you bought months ago from Amazon. Please do not do that. Go and get dressed in a fresh pair of shirts and pants.
Remember that getting dressed can improve your focus without you even realizing it. Also, it will help a lot when you are attending a zoom meeting. Please do your laundry every week as well.
If you are working from home or going to that corner coffee shop, getting dresses can bring a positive attitude to you.
4. Take Your Break
Studies have shown that people become more productive if they take sufficient breaks between their tasks. Just like you take a mini-break after working straight for 3 hours in the office, do the same while you are remote working.
Leave the designated WFH room and go to the living room or grab a snack from the kitchen. This will make you more relaxed and also give a fresh mindset to start your job again. If you are working from someplace else then you can leave the table and talk to strangers or just walk on the pavements for ten minutes.
Remember to take your regular day off while you are on remote working. Take rest and recharge yourself for the next day.
5. Block Your Social Media
Now, this is one of the first and foremost things to do while you are engaging yourself in remote work. Yes, we know at home or at your workstation no one is going to notice that you are scrolling through Facebook mindlessly for the last 30 minutes, but this will act as a productivity killer.
If you have no self-control then try apps that will block any sites you want for a certain period of time.
Conclusion
If you are thinking about remote working for some time then a few good habits can make you more productive. You can save a lot of money and time by working from home. Remote working is truly a great way by which you can change your life for the better.
Always remember that at first there will be lots of interruption while you are working from home. You will need to identify the interruption sources and make a plan to deal with them accordingly. Working from home can be really boring from time to time. Make sure to follow your normal daily routine while you are on remote working. Follow the above-mentioned habits and have a great experience.
About the Author
Tina Ray is a senior content writer at Zotezo. She is a Home Improvement, Business, and Wellness enthusiast, which drives her to write content around these topics.