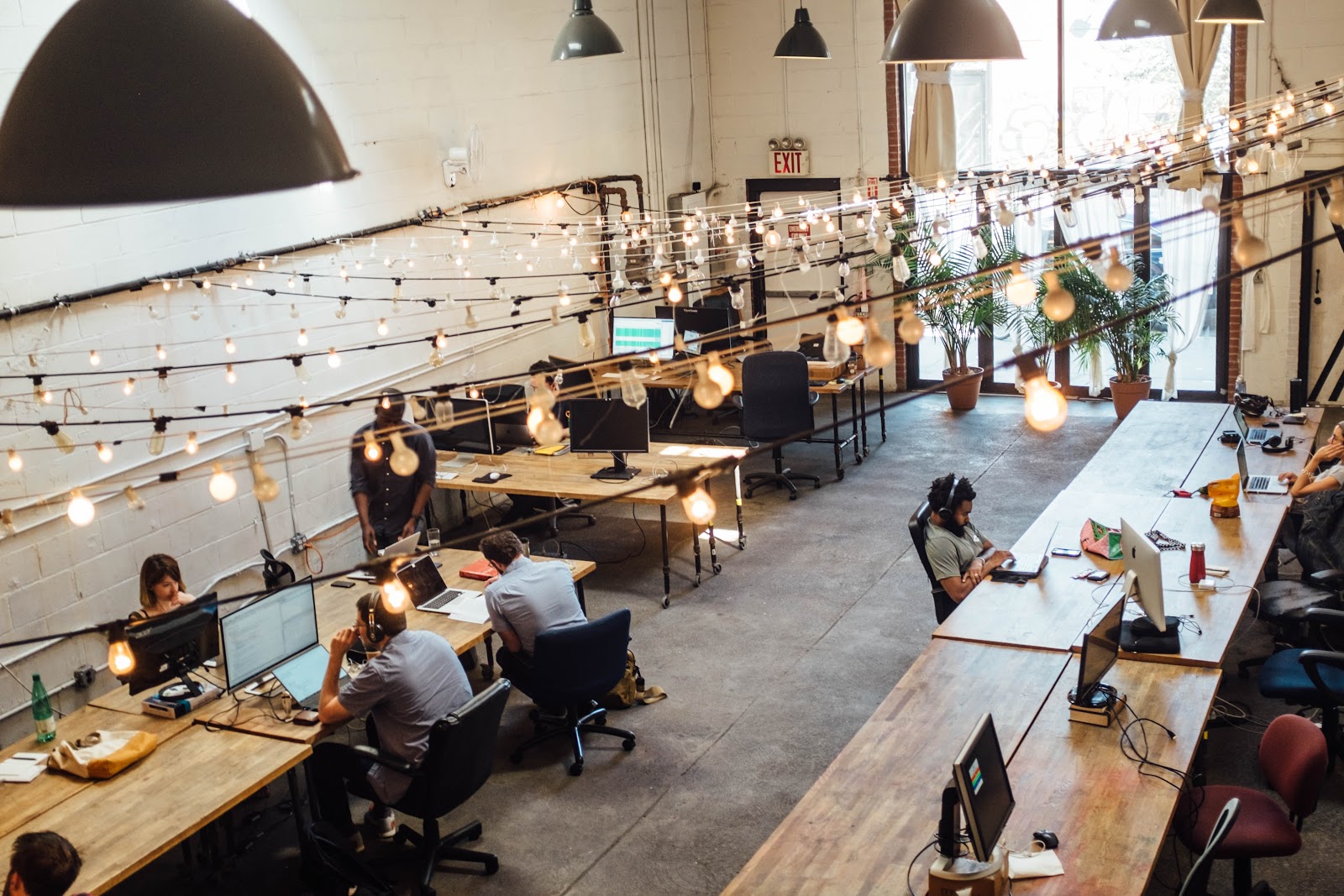 Image Source: Unsplash
The coronavirus pandemic has shaken the world and coworkers who once worked side-by-side in a lively and productive work environment are now all working from home. For many, coworking is synonymous with a fun work atmosphere where everyone is a member of a community, and this community aspect of coworking is deeply missed by coworkers now confined to their homes.
While work from home has its own perks, in the long haul, coworking is going to continue growing as a multi-million dollar industry that supports the growth of startups and small businesses.
Of course, there'll be some changes (or rather improvements) in coworking space, as expected by companies that are already on the coworking bandwagon, such as:
Health Screening for New Workspace Joiners
The COVID-19 pandemic will surely be a big blow for most businesses, including flexible and shared office space providers. Coworking spaces likely won't see a growth in clientele for the foreseeable future, as will be the case with many other industries.
That said, the pandemic would be nothing more than a hiccup in the rapid growth and popularity of the coworking movement. It won't be too long before coworking spaces start brimming with new inquiries from small business owners and startups wanting to jump the coworking bandwagon.
Once the pandemic subsides, existing companies that'll resume working in their coworking space would want proper health screening for new joiners. So, a structured health screening process must be planned by coworking space providers to ensure the safety of all clients.
A Stronger Than Ever Before Focus on Work Environment Hygiene
It almost goes without saying that coworking spaces will be expected to level up in terms of maintaining workplace hygiene and sanitation.
That is, office spaces will be littered with sanitizers (no pun intended) and tissue boxes. Restrooms will be cleaner than ever before. Sanitation related coworking policies will need to be revised and new posters will be created to remind coworkers to regularly wash their hands.
In essence, coworking spaces will become safer which will help in stopping the spread of all contagious diseases, not just coronavirus.
Regular Free Health Checkups for Coworkers
Many well-established coworking companies go above and beyond to create a community-like feeling in the workspace by hosting bonding activities frequently, such as breakfast meetups, movie screenings, and gaming tournaments in which all coworkers can partake.
And from time to time, some of these coworking providers also host free health checkups for all coworkers. Till the start of 2020, free health checkups would've been no more than a nice bonus to attract new clients for coworking providers.
But now, companies that have signed up for a shared space would likely expect the coworking provider to host frequent health checkups to ensure everyone sharing the workspace is healthy. Startups considering the switch to coworking spaces may also inquire about such perks.
Extension of Coworking Benefits to Remote Workers
There's no escaping the fact that alongside coworking, the remote working trend is very much on the rise. The coronavirus pandemic is going to further the remote working trend and coworking spaces might be expected to extend the in-house facilities they provide to accommodate remote working employees too.
These virtual office benefits may include setting up a work WiFi network, a free software subscription, or a nearby gym membership for remote employees of the startups that primarily operate from the coworking space. However, only time will tell if coworking spaces would be expected to extend benefits and amenities to suit remote work and if they'd be willing to.
Change in the Office Layout
Furthermore, as companies resume working from coworking spaces, they would expect a social distancing protocol to be in force within the workspace. This would involve maintaining a minimum physical distance between coworkers at all times with the help of a modified office layout and more dispersed work stations.
It could also involve a policy that urges companies to work in shifts to ensure the coworking space isn't brimming with people in close contact with each other.
Final Thoughts
It looks like we're still very far away from the complete resolution of the novel coronavirus but in the long run, considering the various benefits of working in a shared workspace, coworking as an industry is only going to boom.
If anything, the pandemic will ultimately help improve coworking spaces and make them more wholesome.
Author Bio:

Aanya Rachel is the Content Manager at The Address, a coworking space in Ahmedabad, Gujarat. She is passionate about sharing her knowledge, experience, and extensive research in this field. She writes on a wide range of topics related to coworking, growth of remote workers, startups, and real estate. See The Address on LiquidSpace.