Part of our #NewYearNewOffice campaign to help you stay healthy and productive at work
As the workspace revolution continues, work-life balance grows ever more important. The line between work and life has blurred somewhat, which means that staying healthy at work is a lifestyle choice and not just an issue for the workweek. So what can you do to stay healthy at work? Here are four healthy tips.
1. Bike to Work
As many cities ramp up their bikeshare programs and build bike-friendly infrastructure, cycling has become a fast, convenient, and simple method of transport. But it's also one of the healthiest ways to get around.
Worried about having a place to dock your bike once you get to work? Worry no more. Search with LiquidSpace and you can filter for workspaces with bike racks. Here's one of our favorite spots with bike racks, 1776 in San Francisco, which happens to be one of the most bike-friendly cities, despite all the hills.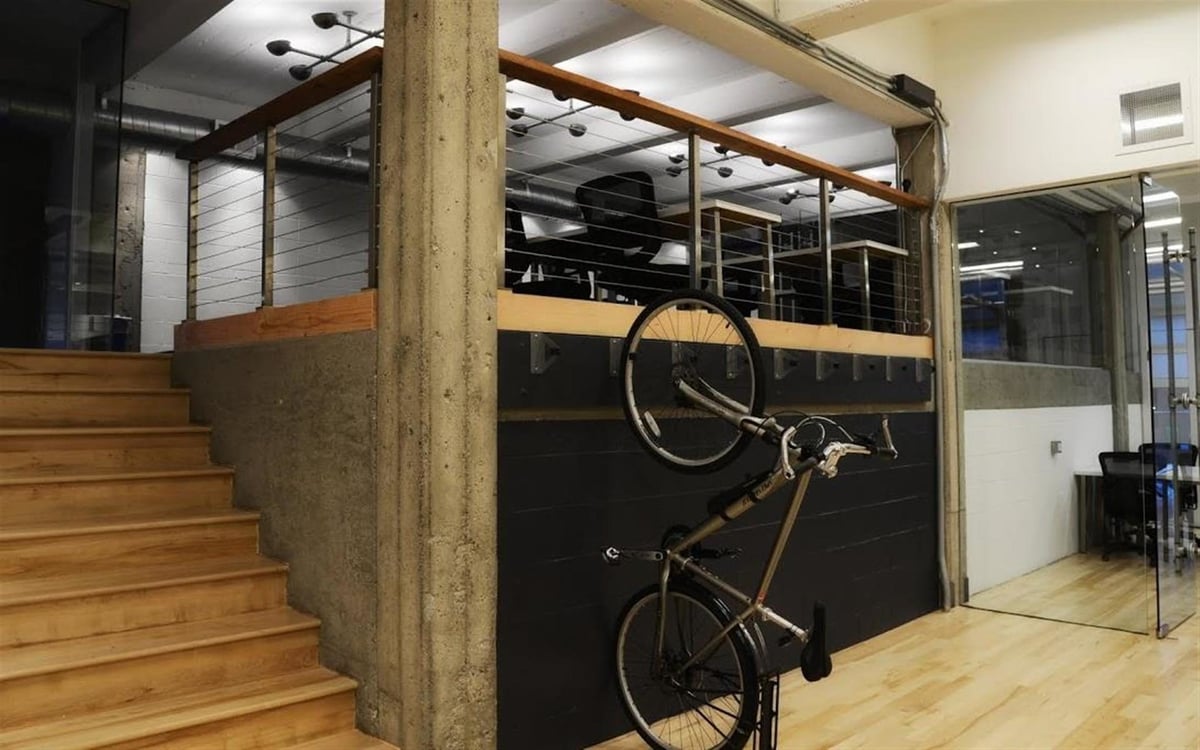 Cycling is a low-impact workout, meaning it won't put a lot of harmful stress on your body. So even if you have bad knees or a bad back, biking to work can still be a viable option for you. Of course, if you're unsure, check with your doctor before beginning a new exercise regimen.
The health benefits you'll gain from cycling are numerous: increased cardiovascular health, improved strength and flexibility, plus reduced anxiety and depression, according to BetterHealth.
2. Bring your pet to work
They say a dog is man's best friend, but did you know that you could gain many health benefits from having a dog? According to Help Guide, studies show that dog owners are less likely to suffer from depression versus folks without pets. And dogs can help reduce stress levels, and there's even a correlation between lower blood pressure and owning a dog. Just playing with a dog (or cat) releases "happy" chemicals like dopamine and serotonin, which enable you to relax and enjoy yourself.
You can find a pet-friendly office on LiquidSpace in just a few clicks. Just select "pet-friendly" in your filters. Here's MKR in LA, with plenty of space for a furry friend to walk around, and tile floors which won't leave you worried sick about the potential of accidents: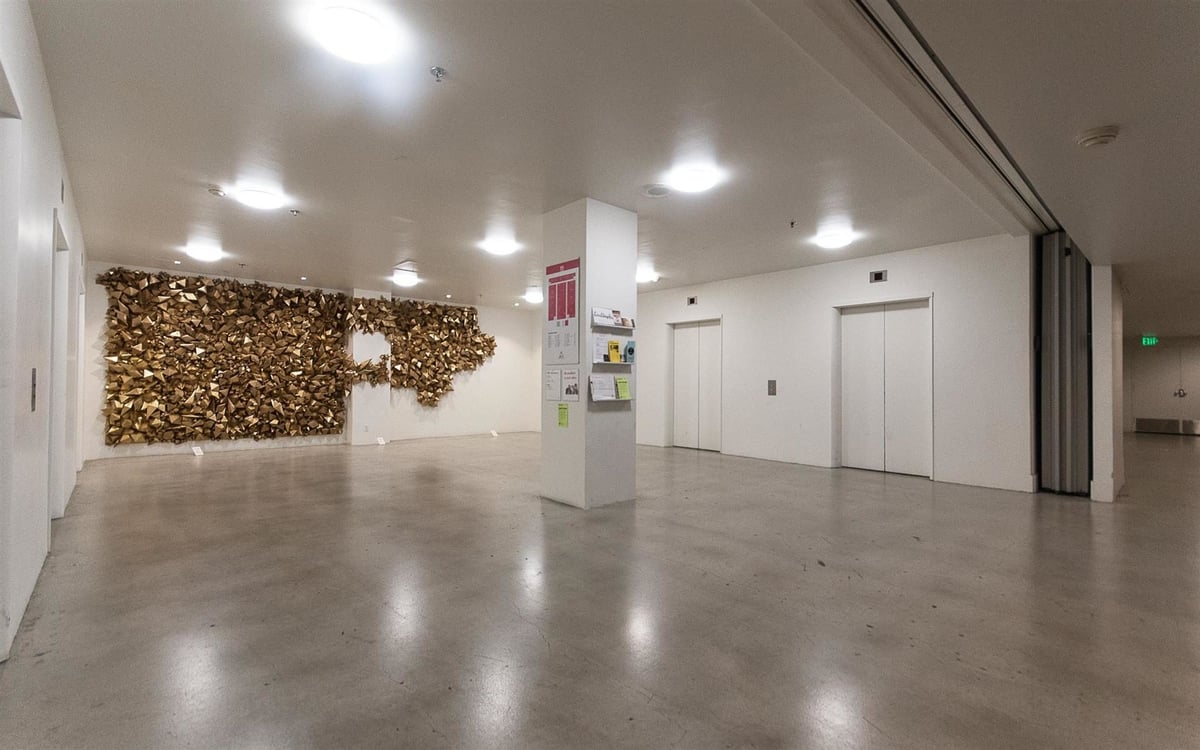 While most people who bring a pet to work, bring a dog, lots of spaces welcome cats too. Got an exotic pet? Check with your workspace before lugging your komodo dragon to work.
3. Get some sunlight
The benefits of sunlight are many. According to Healthline, sunlight regulates your internal chemicals, and not getting enough of it can cause a decrease in serotonin, often leading to seasonal affective disorder, aka SAD. And it's not just about mood. Sunlight can have great positive effects on your physical health too. Vitamin D is an essential nutrient that you naturally intake from being in the sun. One simple way to get sunlight? Find an office with a view by searching for "Window View" in your amenities filter. Or better yet, find a space with a rooftop or terrace, like the amazing WorkHouse in NYC.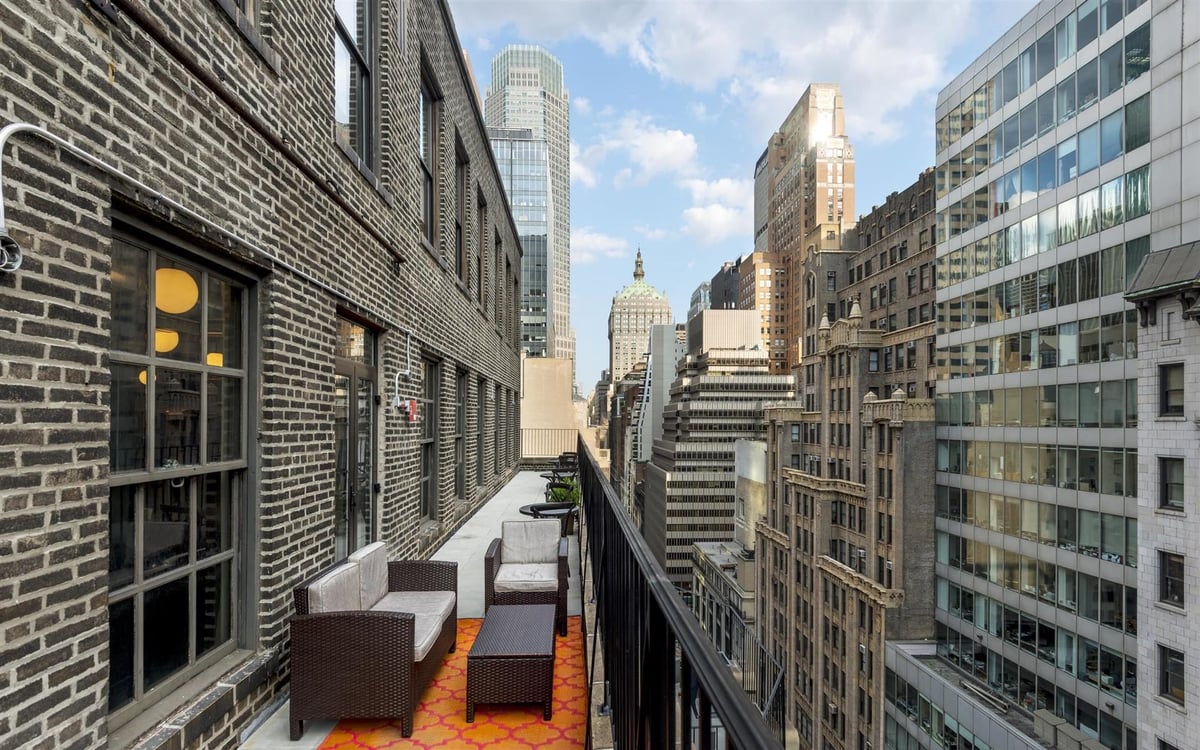 Featuring a number of terraces with various layouts and stunning views of the city, WorkHouse is an ideal fit for those who won't settle for either/or when it comes to phenomenal indoors and outdoors spaces.
If you're really struggling to catch some rays (UV rays, that is), you can purchase a UV lamp, but be sure to do your research first. It's best to get the real thing, plus it won't cost you a penny. Go on and enjoy the daylight!
4. Make your own food
How can you ensure that your meals during the workweek are nutritious, healthy, and filling? Be in control of what and how much you eat by preparing your own meals. It's one easy way to be healthier at work, says WebMD. For many of us, it's difficult to find the time to prepare meals at home. Even if you can't fully prepare your meals at home, many workspaces have full kitchens, and many more have basic kitchen amenities, enabling you to prepare your meals at work during your lunch hour.
Here's Creative511 workspace in Denver, which features a huge shared kitchen setup.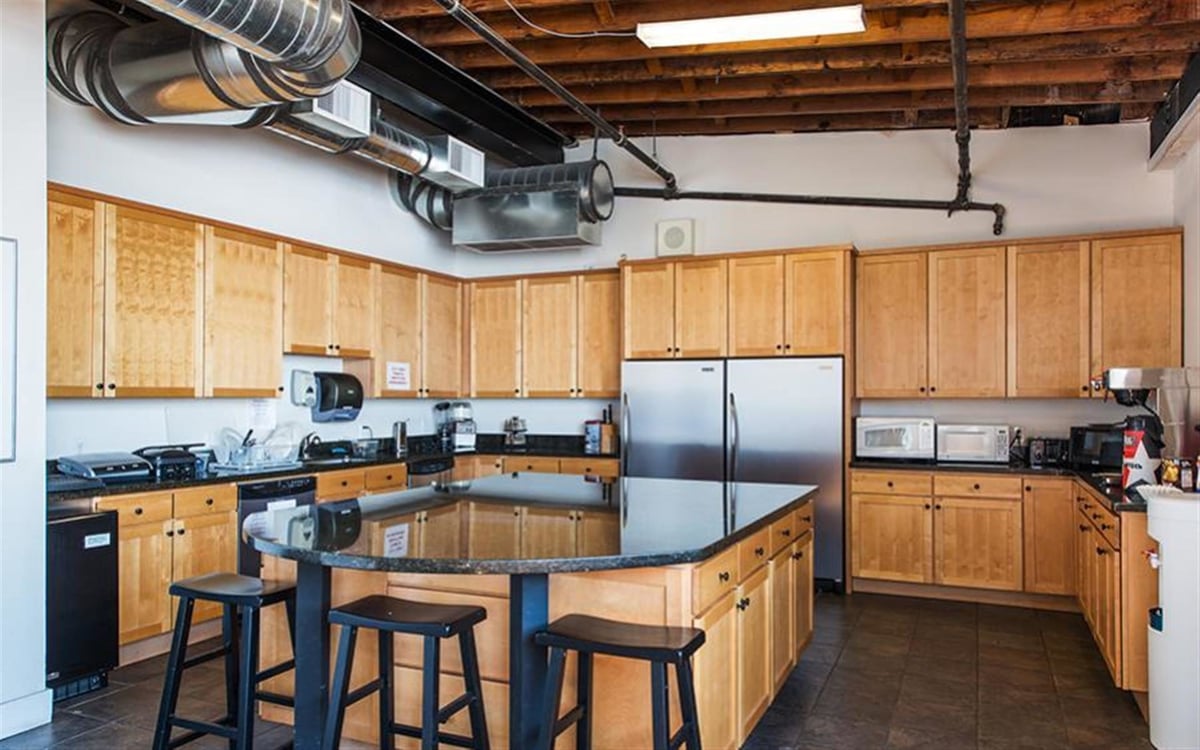 People who eat together, stick together, so if you find yourself at Creative511, give it a shot and cook with your coworkers. For a little bonus fun afterwards, you can head to the game room at this workspace and play some pool or arcade games.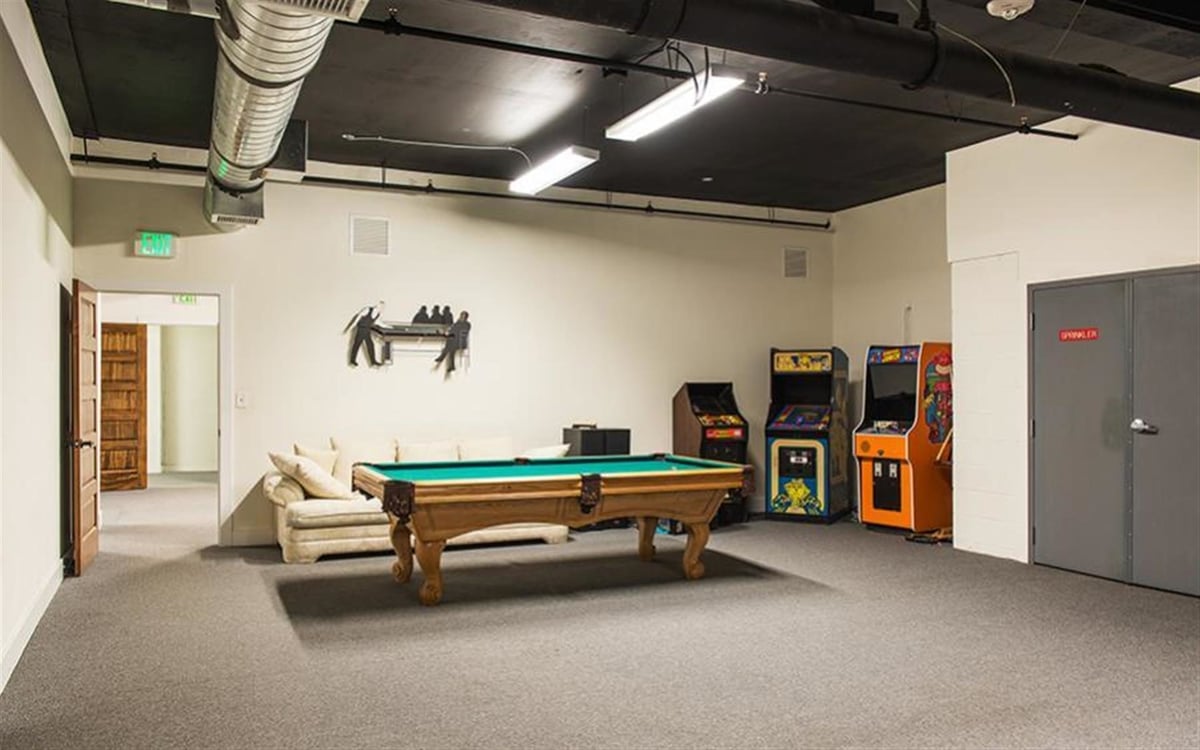 Cooking your own meals means you'll know exactly what's in your food and how clean it is. Food safety and cleanliness is essential to eating healthy. The CDC reports that ⅙ Americans are affected by food borne illness. When you cook your own meals, you can be certain that you're using fresh ingredients, stored properly. Here's one simple recipe that you can prep at home or at work, in just a few minutes.
Of course your diet will be specific to you, but another advantage of cooking your own food is the fact that you can properly portion the meal according to your own dietary needs. Lots of restaurants focus on giving consumers the most food for their money, but more important than the amount of food you intake is the nutritional value of that food. If you're extra hungry, supplement your meal with highly nutritious foods like vegetables and fruits that are low calorie and filling.
Staying healthy at work isn't just about being fit. It's also about staying clear-headed and getting enough brain-fuel to do the work at hand. Being healthy at work you'll also be more energetic and positive, enabling you to do your best work. So how do you plan to stay healthy at work this 2017?